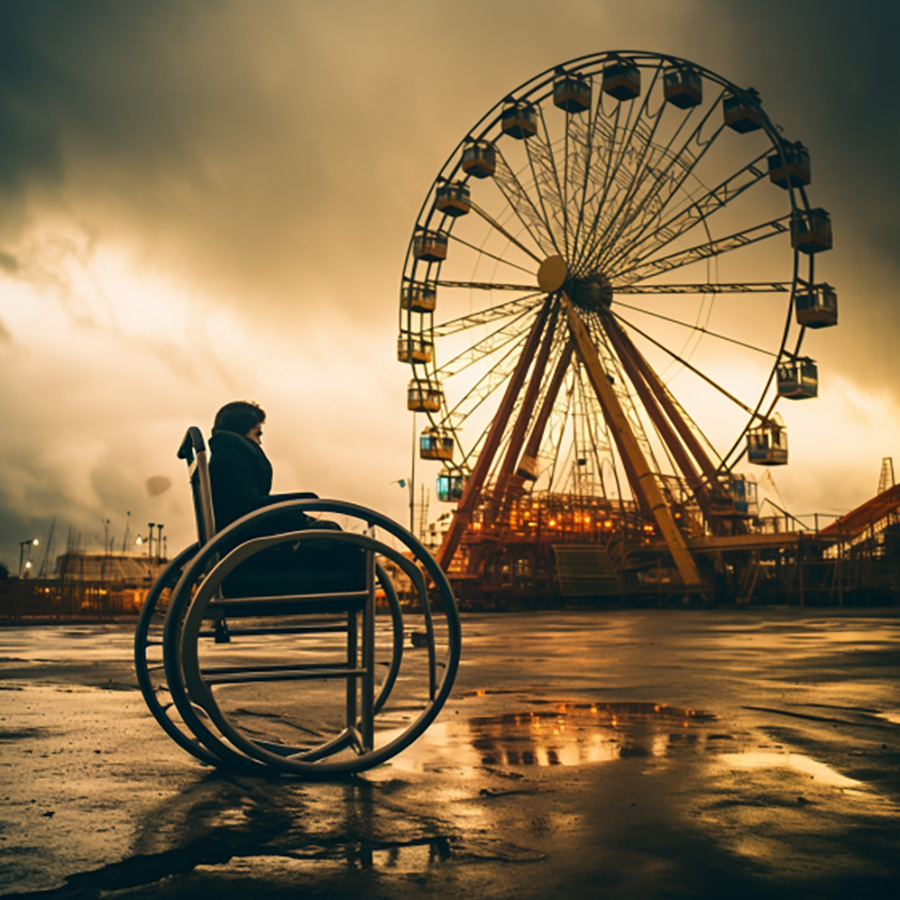 Empty Wheelchair Waits by Bill West

Spokes flash orange under street lights. Tires rumble across pavement cracks. Andrew bats his wheelchair wheels.

The tires suck a dry track, picking up chip wrappers and leaves to scatter them in his wake. He doesn't care that the dogs bark and snap or that children jeer as he passes. He's headed for the fair.

Music thumps in his chest; red, yellow and blue lights chase across his upturned face. He peers at waltzers, ...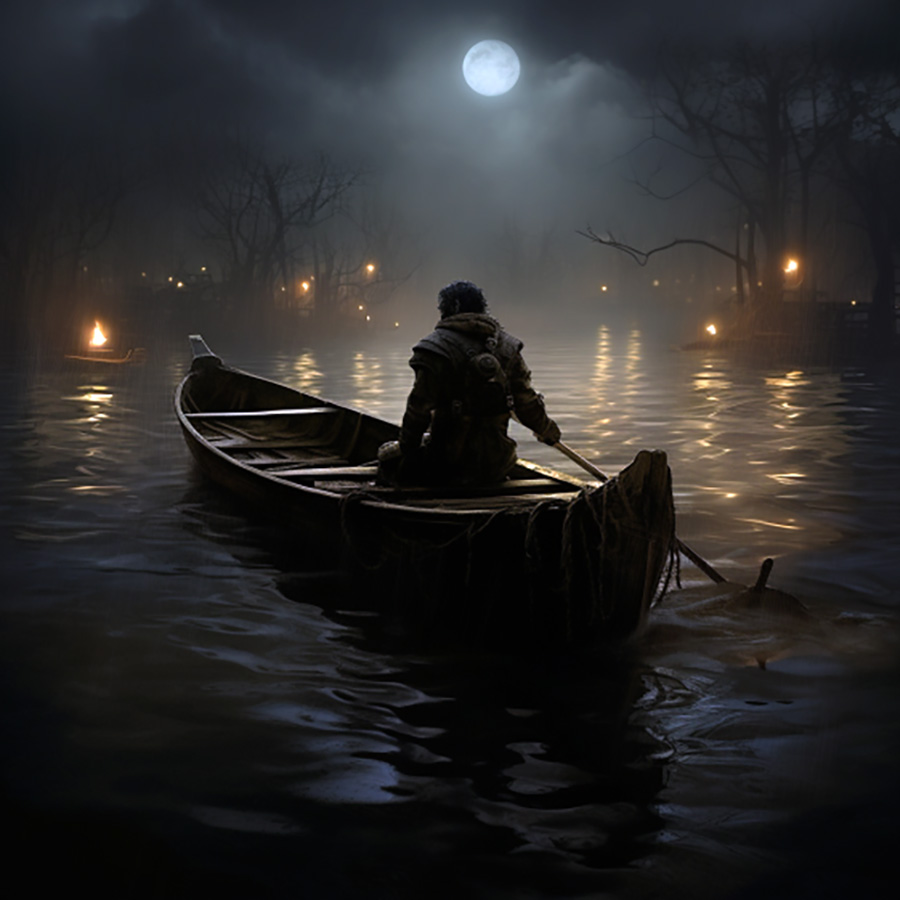 Vow by Carla Martin=Wood

Ta gra agam duit, mo run

When I die/it shall be with/your name on my lips/the last word/I speak into/earth's air and that name/I shall bear upon/my tongue/and it shall go/with me into/what comes after

And when I board/that dark barge/and my soul speaks/its first word to/the grim boatman/that name shall fall/from my lips/and it shall be/ the coin that pays/my passage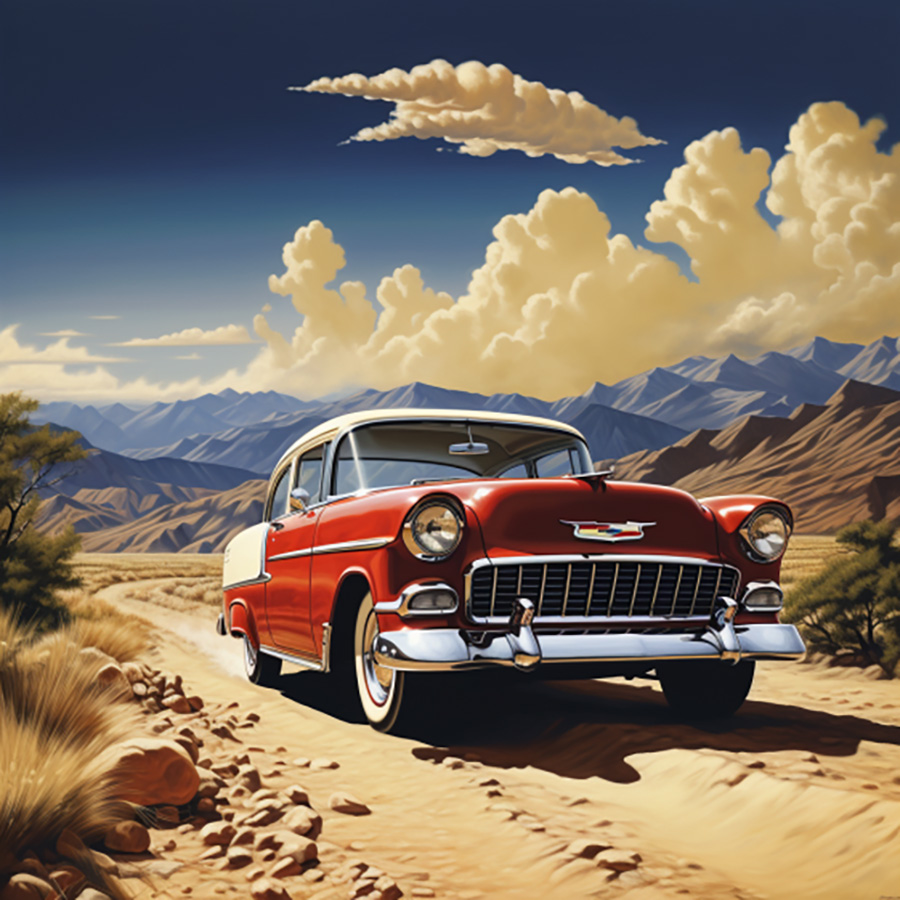 The Smell of Salt by Loretta Sylvestre

Ginny escaped north over a four-lane stretch of U.S. Highway 99. The sun hung low in the west and the roadbed shone, stretching across the flats like a river of red. She drove a nineteen fifty-six cream lacquered Chevy Belair. Only five years old and still perfect, the car flew through the miles and kicked up a wind that lifted Ginnys brown curls and cooled her neck. That rushing air brought welcome relief from the heat that, despite autumn and oncoming night, flooded the desert.