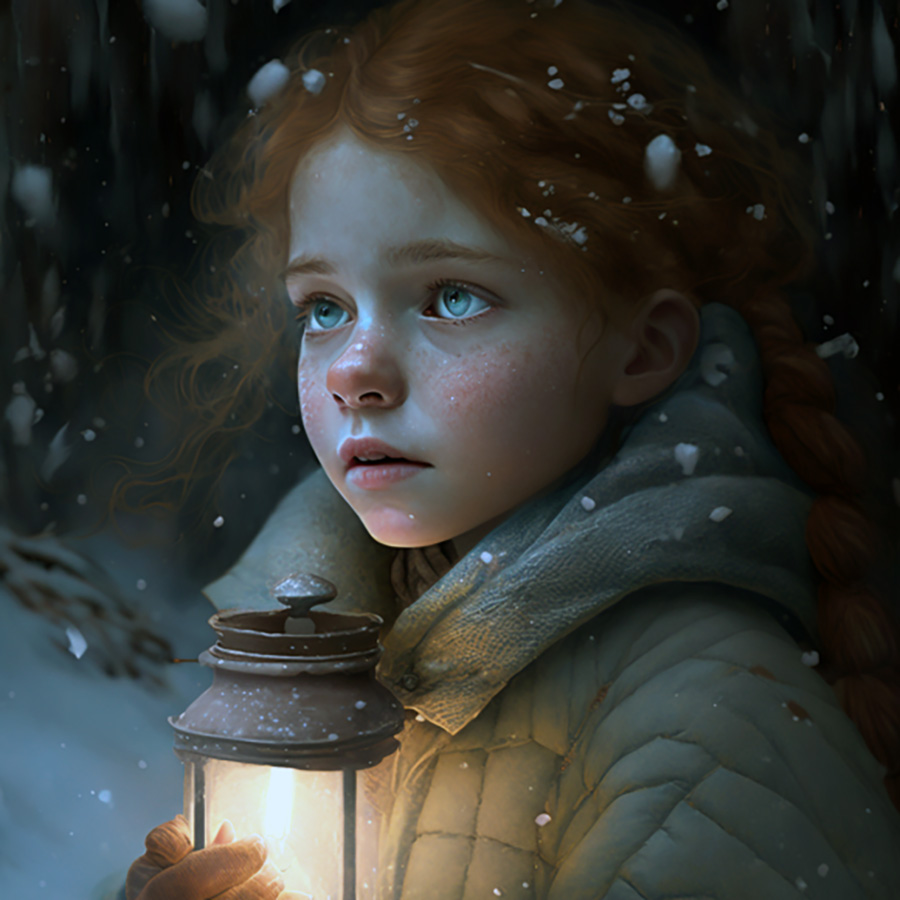 Art Work: The Little Match Girl, The Linnet's Wings House Art

Last week's ideas slot on 'Naming Conventions' can be found in our 'Overflow Room.'

No one knows who wrote Antonio Vivaldi's 'Four Seasons Sonnets' but it has been suggested that he wrote them himself just before the Opus collection was printed. And what didn't fit the vision was hammered into place. That sounds just like a few poets that I know!!

I was listening to 'L'Inverno' during the week -- the rendition that was published up to You Tube 6 years ago now has 44 million views. Just imagine ... .

What I most loved about this one was that the sonnet text was printed along the bottom of the screen in line with the musical expression, of course that brought my mind into focus immediately as I wondered if I could pick up a thread and join in with my own version. Could I use a line from the great Vivaldi's script and allow it to hook me into his musical storyline or even create something similar that reflected my own vision of the music's heartbeat.. Could I break into his vision.

Could you do that?

Reading from the screen in the you tube upload (artwork is linked through to youtube) the 'L'Inverno' sonnet text starts with the line 'To shiver cold in the icy snow' --of course I saw the 'Little Match Girl' here (this is once again a modern day story, this one about climate change) and the music continued to beat out the feeling ... can you fill in the blanks before the next line or even find a line that inspires you to write more, write new! Write Current!!

If you are inspired to write a sonnet, micro or flash fiction story please send it into us and we'll consider it for publication in one of our upcoming issues.

We can be found at our new address at: subwings@hotmail.com and please copy your work into the body of the email.