Cloud News
"... the air is personalized with extravagant perfume"
A fantastic bit of light popped like a camera flash and a mess of smoky silver streaming cloud lit-up with roaring coloured blobs of colour; spots ran down buildings, rainbowed land and shadowed waterways.
A silent signal for the pollinators to find their way along the path of the twisting scribbles: Each one a tailored creation scented from sweet, light, musty trails that filled the air with o's of delight, to tease, fall, lift, coast, spiral, to draw the bee, butterfly, beetle and bat back to work to trigger a time of gorgeousness.
May Project
Sonnet 3

I see my mother's face in mine, a much loved view
that mines the kindness from her store, she knew
just good and grace and all that made them shine
and shared their shape and soul with her own kind.
And I being eldest got to know the breath;
the style that young woman wore in her prime.
Those days were good, the seasons fit in place:
chapel, school and work dictated pace.
Routines that drove the wearing of the green
supported life like nothing lately seen.
O! if I could go back just once and touch again
the loving kindness that she wore to the end.
Ingrained and nurtured where grace is born
where peace is made, where home's adorned.

Mari 2022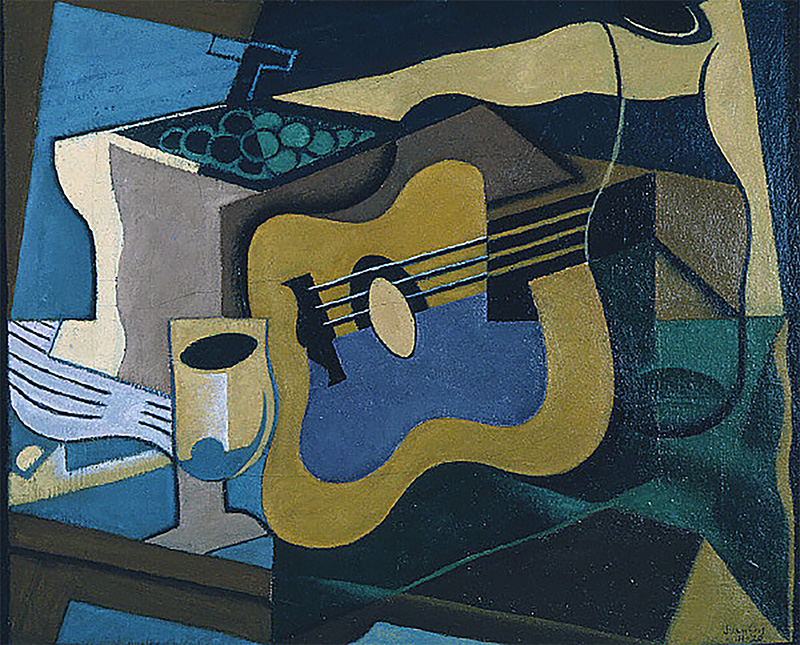 Art: Still Life with Guitar by Juan Gris, Date: 1920


Pillows of Sound by by Alisa Velaj

What more do you seek from sunsets, man?
A bunch of copper leaves
Fell on the strings of the guitar leaning against the tree trunk
And slept the most anxious sleep
Using sounds as pillows
The solitude of seas persecutes the leaves in dreams
Like the shadows of seasons do to man
What more do you seek from sunsets
You being that keep travelling on the shores of oblivion?
The guitar will always succeed
In weaving serenades
An inexistent bridge can connect no river banks
Be a sunrise if you want to understand the sunsets, man
Someone called the Caspian Lake a 'Sea'
And to this day they write it so on every world map…

Translated from Albanian by Uke Zenel Buçpapaj
Armstrong by Martin Heavisides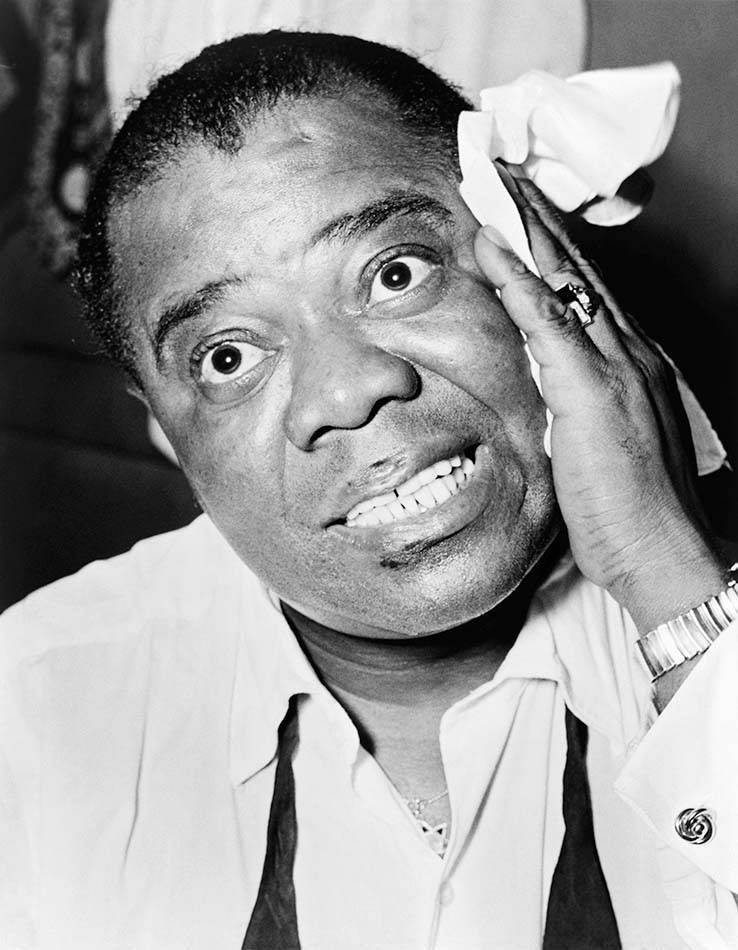 "I was tellin' about the time when I was a little bitty boy in my mother's hometown of Boutte, Louisiana. I was about five years old, cute little ol' thing, too. Mayann, my mother you know, she said to me one morning, "Son, run down to the pond and get a bucket of water for your mama. And I cut out for that water, and Mayann dug me when I come back without the water and poooh, boy! She said, "Boy, where is that water?" I said, "Well, mama, there's a big old rusty alligator in that pond and I didn't get that water." She said, "Oh, boy, go get that water. Don't you know that alligator is scared of you as you are of him?" I told her, "Mama, if he's scared of me as I am of him, that water ain't fit to drink."
As quoted in Gary Giddins, Satchmo



Epigraph
Until then I had thought each book spoke of the things, human or divine, that lie outside books.
Now I realized that not infrequently books speak of books: it is as if they spoke among themselves. In the light of this reflection, the library seemed all the more disturbing to me. It was then the place of a long, centuries-old murmuring, an imperceptible dialogue between one parchment and another, a living thing, a receptacle of powers not to be ruled by a human mind, a treasure of secrets emanated by many minds, surviving the death of those who had produced them or had been their conveyors.

Umberto Eco, "The Name of the Rose"
Blackbird Dock
Work of Ages, Work of Comets by Tom Sheehan
"Dream all you want, son, dream like you might be king, which you won't be, but they can't take it away from you; just don't do it crossing the street or walking down the railroad tracks. Pay all your dues as they come up, crow a little bit when in luck, shut up when you lose, but dream all you want. It might just become the biggest pleasure of your life. There are worse things to hold onto."
Meditations on dear Petrov by Susan Tepper
Set in 19th Century Russia during a time of war

Grace

You instruct me to go to the church. Defy the innocents. Rub holy water on my breasts. Put my lips to the lips of God. I stand before you staring at your mouth. Unable to speak. This journey, dear Petrov, will not be my saving grace. Salvation coming from the rocks and streams. The white birch forest. The mountain always in view. Protective. Its great shadow veils the house and what I most fear. Over top the guns fire. I try enduring that sound. Will I outlive the guns and cannon fire. soldier you have no answer. A soldier coated in the stench of war. Though I brushed your coat and scrubbed your boots 'til my hands ached. My sink a font. I bow to what my sink must endure. The birds come back each spring with a troubling regularity. They have the freedom to choose while I do not. I have few freedoms. Which hat to wear. Whether to darn my cloak or go ragged. The saints went ragged I say. Causing you to laugh considerably. Loud and bellowing. Crashing. Knocking your whisky over. I cover my ears and move toward the kitchen.Looking out its one smudged window. Singing a soft prayer: O black birds of Russia I know it isn't true, the rage still burns bright in you.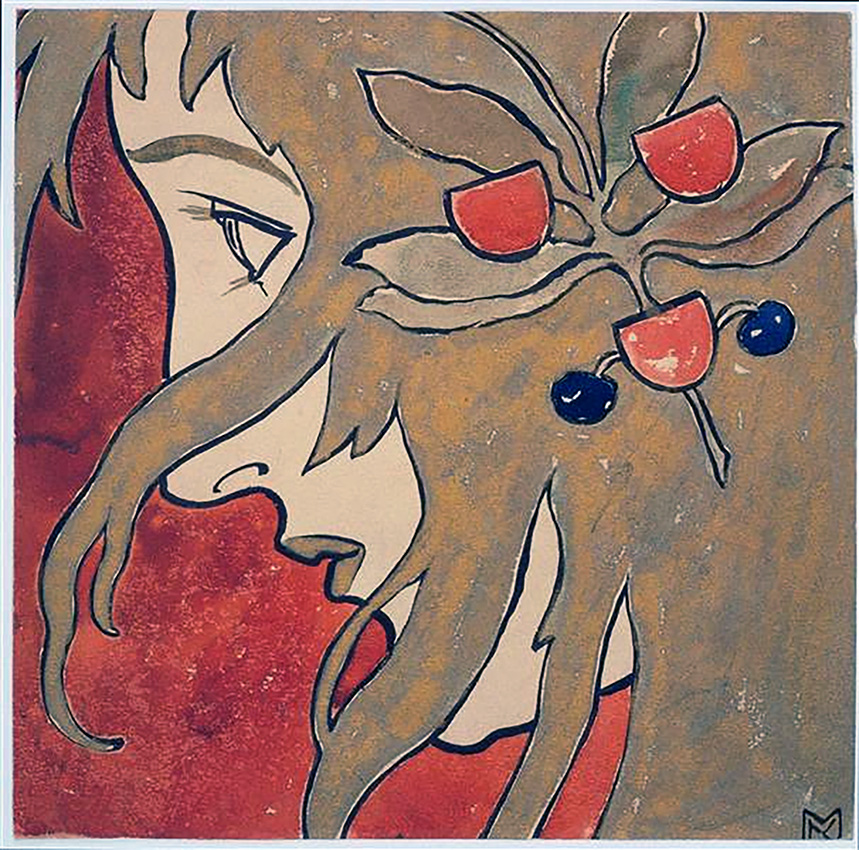 Mozart Appeared on the Stage by Alisa Velaj

They all said that
There was the place where acacia flowers take their rest
They all said that
And a child pointed to Salieri's grave
Lying a little further ahead
At dusk when oblivion invades the rivers
Mozart appeared on stage holding acacia flowers in his hands
And wept…

Translated from Albanian by Uke Zenel Buçpapaj

Photo: Mozart Appeared on a Stage
Mari, Seville, 2022