Christmas Magazines for Sale
Illustrations by D Capobianco -- Story by Heavisides, Sexton, Nero and Zelnick
| | | | |
| --- | --- | --- | --- |
| A Box of Books Balling | Beatrices Behemoth is Bothersome and Backbreaking | Falling Man | Filburt Gets his Formula Half Right |
Weekly Poetry File
| | | | |
| --- | --- | --- | --- |
| Ancestor | Ruin Me Red | La Belle | 8.23 to Marylebone |
High Hedges Lucky Dip
| | | | |
| --- | --- | --- | --- |
| Jones | Bedoya | Sexton | Sheehan |
Pottery by Susan Tepper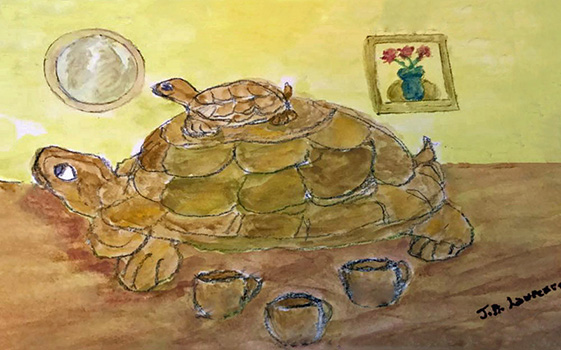 A small shop in Monte Carlo has a beautiful piece of pottery displayed in the window. I see it during one of our afternoon jaunts. There's a soup tureen with a turtle on top to lift the lid. Little turtle-shaped individual soup bowls.

"I've never seen anything like it," I tell him.

I can picture it on my kitchen counter. And when it's cold in the winter I can make mock- turtle soup. Serve it up in the little bowls. I tell him all this. "Let's go in and look at the tureen," I say.
Poetry File
| | | | |
| --- | --- | --- | --- |
| Winging It | Promise | Songs of Innocence | Moon Catalog |
Essay and Fiction
| | | | | |
| --- | --- | --- | --- | --- |
| Thomas Hardy, Poet | Dreaming of Elsbeth | Ashwini Alli | Morphane Tree | Flashlight's Jewels |
Flashlight Jewels by Robert Scotellaro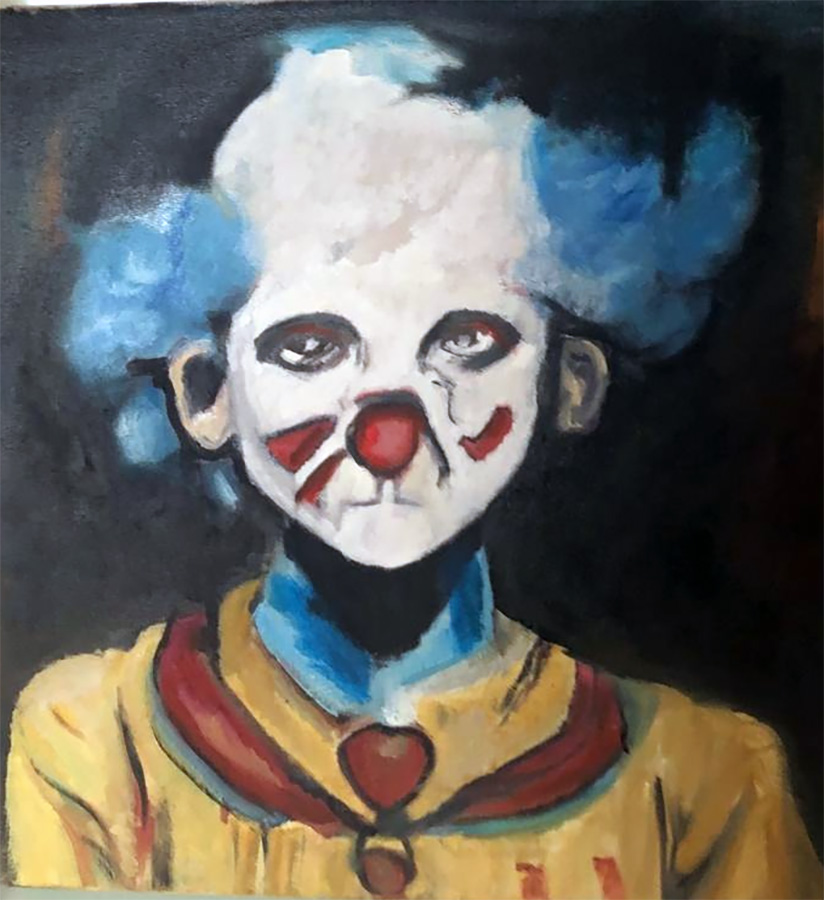 The poet sat in front of the desk at the employment agency. He watched the man behind it shuffle through papers. Noticed on his tie there was a legion of golfers poised to swing.
"On your information form you list 'Poet'," the man said.
"Yes. I was thinking I might find something related, part time. Say, sweeping zeros into freshly dug graves."
The man paged through a thick binder.
"You any good at filing?"
"I could do impressions; stand up", the poet said. He held his hands chest high, to where they looked like they grew out of his armpits.
"What's this?" he said.
The man looked up, shrugged.
"A T-Rex pantomiming a warm embrace," the poet said.
Short Stories
| | | | |
| --- | --- | --- | --- |
| Chris Castle | James Claffey | John S Fields | Joseph Cordaro |
Artists and Web Galleries
| | | |
| --- | --- | --- |
| Judith A. Lawrence | Lisa J. Cihlar | Falling Pearls |
Shop Flux Lines on our Amazon Link by Clicking on the Book Image
There are two constants in the poetry of John Mannone: love and science… And they are intertwined--his poems flow effortlessly between poles of desire and precious, precise knowledge. In the world of poetry there is no one who can mine science for metaphor the way Mannone does. Nor move to love so naturally.
--Roald Hoffmann, chemist and writer, professor emeritus at Cornell University and co-recipient of the 1981 Nobel Prize in Chemistry

"Eat the Peach" Click on Photo for More Please
Under the Morphane Tree by John S Fields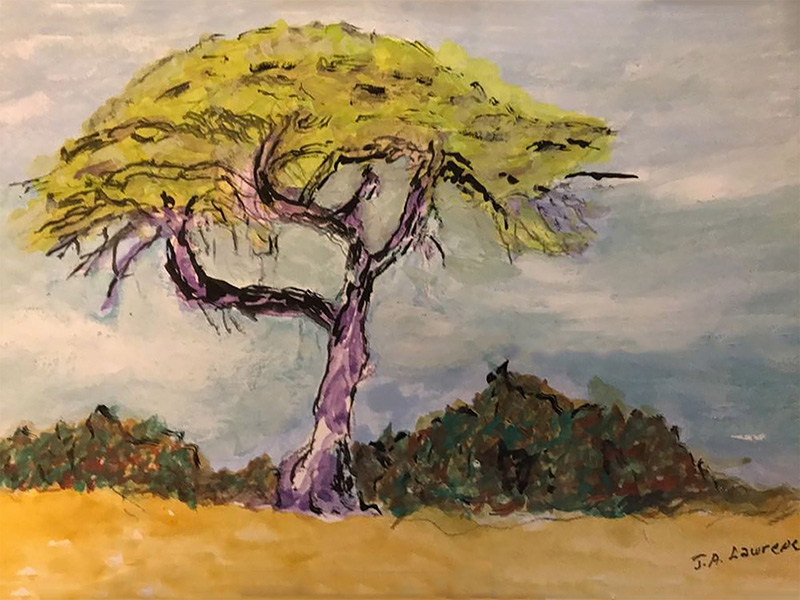 Amina approaches a Mopane tree outside the village next to an old house. Father says he sold the house to a kind man, an important man, a man to please.

Amina picks up a colorful leaf believing it will serve an injured butterfly as a prosthetic wing, much as the clumsy device attached at the elbow serves Amina as a forearm.


Amina rests under the Mopane and hopes it will make a dream come true and imagines Mother and Father and sister and brother, the whole family, will go to a country with fruits and vegetables and water, away from machetes and rape and thirst and starvation. Father says the sale of the house will make wings to fly.



###




Art: The Morphane Tree by Judith A. Lawrence, Watercolor on Card, 2022